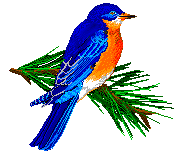 rlp@hotmail.com
San Benito, a small Southern, South Texas town in the United States
---
Good Day.
Several questions disturb my mind in a great manner. The following is the most important: Who is ? Perhaps by reading the following information in these pages, you will not have to go through the same problems that I have. Perhaps.
First, the best thing to do is to tell what the acronym RLP stands for. RLP stands, simply for, Renee. She was running out of imagination one day, and she badly needed a "hang" to use in a chat room, so she used her initials. Those three letters have stayed with her ever since; her signature, her trade mark, her personality, and others, revolve around this small acronym. It is short and easy to remember. Great!
RLP is a graduate from San Benito High School, class of 1995. Even though she was only there for 2 school years, she considers herself a "native" and a proud "Greyhound". She works at a Import/Export Company as an Administrative Assistant (big name, but only that). Basically she is in charge of making quotes for clients, obtaining prices on different objects and checking them against whatever the Customs Agent needs. Most of these things are done quite easily; by a fax machine, telephone, or via modem. No need to fix her hair!
RLP is currently a Junior at the University of Texas Pan-American. She plans majoring in Computer Science with a minor in Mathematics and Art. All in due time, hopefully. RLP likes the monotony of rules. The rythmical, step-by-step guidance in Math. No matter what way anyone goes about in solving a problem, the answer is almost always reached. But even as RLP likes her good-old regular everyday customs, she also has the need to express her emotions in some manner. That is when her enjoyment of the Arts comes in. So very expressive, different, chaotic, almost the opposite of Mathematics. So RLP thought that when the both are combined we come up with Computer Science. Some may not see from where she came up with this, but as long as she is happy and stops getting in trouble, then it is perfect!
In her free time, RLP likes to spend nice, quiet times at home... sitting in front of a computer. She enjoys swimming, fishing, watching Soccer games or Wrestling. She also likes to write Poetry and Prose. At the moment she is in the middle of getting a small Modern Poetry book finished, plus she has started a short story. But definitely her favorite thing to do is meeting interesting people, and learning about any special differences in culture, background, life-style, etc., between herself and these persons.
This is a short overview of who RLP is. It says much, but definitely not all. If you think you know RLP already, Sorry, but you do not. Trust me; not even I am sure about her, even though RLP is me.
---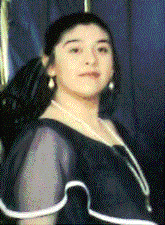 ---
---

---
Comments?I know you want to click!!! (No... Don't click on 'click', click on 'Comments?')
---
Member of the Internet Link Exchange
Member of the Bannerad system